Our Products
In our shop all our lamb pork beef and poultry and game may be cut to our customers requirements. We now have a thriving range of meats used for dinner parties i.e.; guards of honour, crown roasts lamb and pork beef wellingtons etc and we are always willing to listen and oblige customers individual requirements.
Pie Room
In here all the finest ingredients are used to produce our range of cooked products these include a comprehensive range of cooked meats Pork pie, pork & leek, pork & egg, and pork & chicken pies these are prepared in 1 2 & 6lb moulds.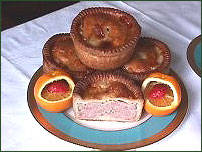 Savoury Pies
Steak/onion, steak/kidney, Chicken/mushroom, Pasties, sausage rolls, Bacon/sausage lattice and 4 varieties of quiche and savoury scotch eggs.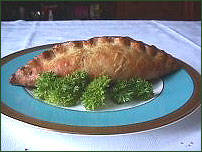 Sausage Room
In here we use only the highest quality meat taken from the cutting room, blended with finest seasonings and fresh vegetables to make some of our speciality sausage mixes these are then filled into natural casings and linked by hand ready for the counters or delivery.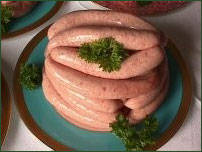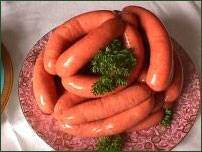 Our range includes Pork sausage chipolata pork /tomato pork/leek pork/sage and onion. Thick pork and Cumberland. Gluten free and other special orders are made to accommodate customer's health requirements